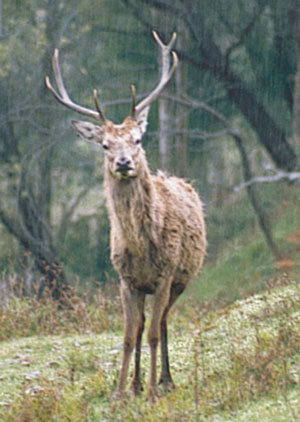 My head is full of half-baked, unverified facts and statistics.  I recall reading somewhere that sometime in the last 5 years, the videogame industry overtook Hollywood as the leading form of visual entertainment in the western world.  To me, that is a huge milestone in the development of an industry that has only been available to the mainstream for the last 35 years.
When I was 10, the two major milestones that entered my life were Starwars and the Space Invaders arcade game.  Soon, I had a rudimentary console that played pong and 3 other similar ball and bat games.  I played it so much over the summer holidays that I could kick anyones arse at the Hockey game, with my crafty angled goal shots from my forward player.
With my buddies, I used to dream about a videogame that offered the exact cinematic quality of the crop of SF movies around at the time.  These were the days before even VHS and Beta, and I was of the view that this was an impossible dream.
Fastforwarding 30 years, our wildest dreams have come true, along with things we never could have dreamed about (such as online multi-player gaming).
Now, each new month seems to bring at least 6 quality videogame releases.  That is, at least 6 new titles that most gamers would enjoy playing.  Average playing time for seasoned gamers seems to be about 20 hours per title.  Therefore, each new month gives us about 120 hours of new games worth playing.  That's 30 hours a week, almost the equivalent of a full time job.
To afford these new titles, you need a job.  Having a job means you have limited gaming time.  We seem to have become a generation of gaming grazers.  We eagerly pick up new releases, put a few hours of playtime on them, and then move on to the next new thing.
What sparked this blog was some recent drama in my life.  Last week, I came home from a short holiday to find my house had been burgled.  My Xbox360 and over 20 games were taken.  In a way, I was kind of glad, as the insurance money allowed me to replace my dying 20 gig model with a brand spanking new 250 gig machine.
However, I have had a suprising reaction to replacing my game collection.  Amongst my games were a number of unfinished quality titles: Arkham Asylum, GOW2, Halo 3, Saints Row 2, GTA 4 and several more.  So far, the only titles that I have felt motivated enough to replace were the 2 Cave multi-region shmups Mushihime Futari and Espgaluda II.  With both of these titles, I have completed them numerous times by credit feeding, and the replay value comes in improving my skills, hoping for that elusive 1 credit clear.  I have no desire whatsoever to pick up any of the other unfinished top rating titles in my collection.
In a way, my enjoyment of these shmups seems to go back to my days mastering the earliest videogames released.
It has really made me rethink my future game purchases, and my profile as a gamer.  The new XBox came with Final Fantsy XIII.  I have clocked up about 4 hours of this game.  I am enjoying the game - I'm treating it as no more than an RPG on rails.  The enjoyment in the gameplay is coming from making snap assessments of battle tactics, pressing a couple of buttons, and watching a pre-generated battle sequence where I have no direct control over the timing of individual attacks and defensive moves.  Other than that, I am sitting back and enjoying the cinematic spectacular of the game, which I have to say is pretty damn good.
I'm going to try and play nothing else except this title until it is finished.  I am then going to carefully consider my next game purchase.  I know that this will mean that I am only likely to play around 6 new titles a year.  I will try very hard not to be distracted by the next new shiny title that catches my eye.
Is there too much gaming these days?  Have we reached the point of over-saturation of releases?